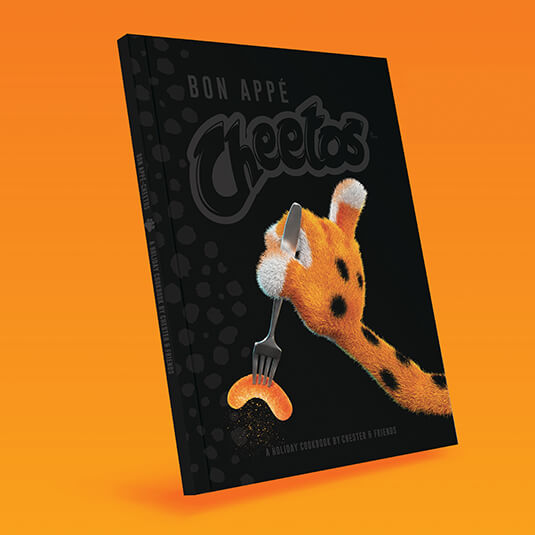 Bon Appé-Cheetos®
So sorry! All the cookbooks for donations were spoken for in a Flamin' Hot® minute. Head to Cheetos® social to see how you can still get your Cheetle®-covered paws on a cookbook, or check out a few of the recipes here.
If you're really looking to make the "nice" list this year, you can still donate to our friends at World Central Kitchen for their #ChefsForAmerica COVID-19 food relief program.
Donate >
You will be redirected to donate.wck.org to make the donation.